VALPRO PRODUCT INSTRUCTION MANUALS
Removing the "Smart Spout" from a Progressive line fuel can with screw cap
VALPRO SMART SPOUT fuel spout is only compatible with the 5 L and 10 L fuel cans manufactured by SIA VALPRO.
SIA VALPRO is not responsible for the compatibility of the product with metal fuel cans made by other manufacturers.
1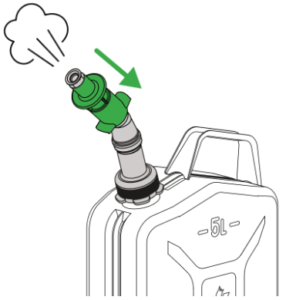 Press the tip of the spout to reduce the pressure of fuel vapour.
2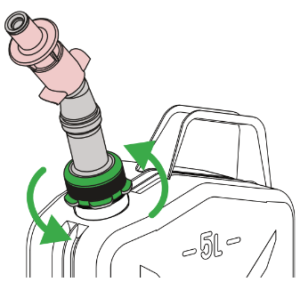 Unscrew the spout from the fuel can by turning it counterclockwise.
3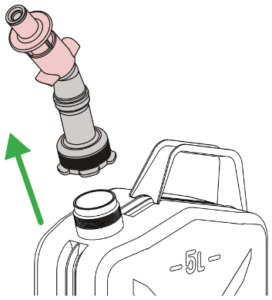 4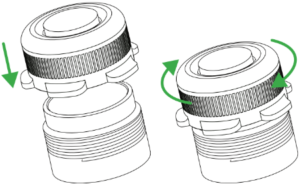 Place the cap back on the neck of the fuel can. Close the fuel can shut by screwing the cap clockwise.
5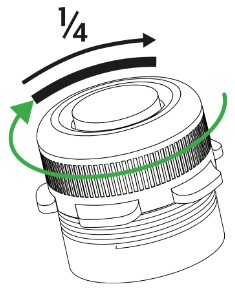 Screw the cap until you feel resistance. Then turn the cap an additional 1/4 of a turn. Do not tighten the cap too much, as it may be difficult to unscrew.
6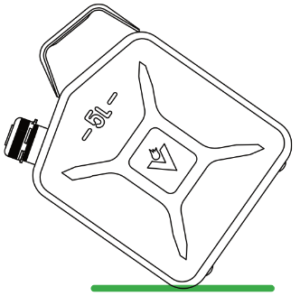 Caution!
Whenever tilted, make sure that the fuel can is airtight.
7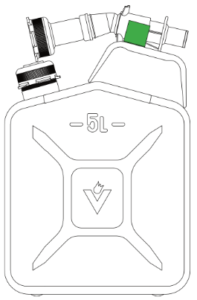 If the fuel can is equipped with a fuel spout holder, attach the spout to the holder for easier transportation.