VALPRO PRODUCT INSTRUCTION MANUALS
Removing the ''Smart Spout'' from a Classic fuel can
VALPRO SMART SPOUT fuel spout is only compatible with the 5 L and 10 L fuel cans manufactured by SIA VALPRO.
SIA VALPRO is not responsible for the compatibility of the product with metal fuel cans made by other manufacturers.
1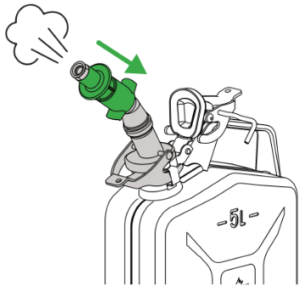 Press the tip of the spout to reduce the pressure of fuel vapour in the fuel can.
2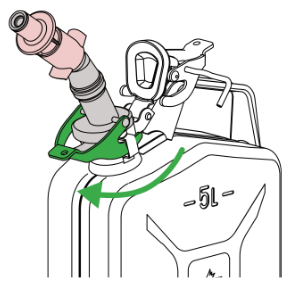 Pull back the lever of the fuel spout to remove the product from the fuel can.
3
4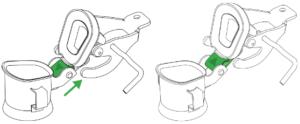 Important!
Before closing the fuel can lid, pull the lid with the hinge up by the lever.
5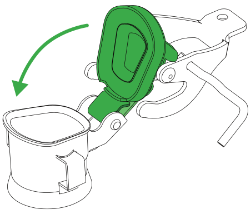 Push the lever forward until the lid completely covers the neck opening.
If the lever does not move forward – see step No. 4.
The lever with the lid should move easily. Closing with too much force will damage the fuel can.
6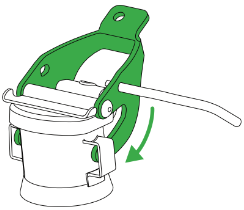 Close the lever by pressing the lever down as far as it will go.
7

Insert the locking pin through the lever and rotate it 90 degrees.
8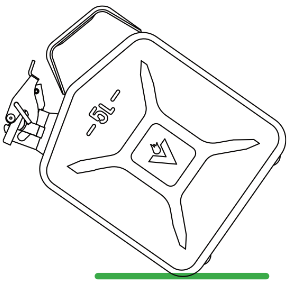 Caution!
Whenever tilted, make sure that the fuel can is airtight.
9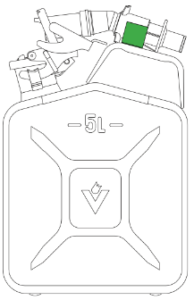 If the fuel can is equipped with a fuel spout holder, attach the spout to the holder for easier transportation.