VALPRO PRODUCT INSTRUCTION MANUALS
Connecting the ''Smart Spout'' to a Classic line fuel can
VALPRO SMART SPOUT fuel spout is only compatible with the 5 L and 10 L fuel cans manufactured by SIA VALPRO.
SIA VALPRO is not responsible for the compatibility of the product with metal fuel cans made by other manufacturers.
1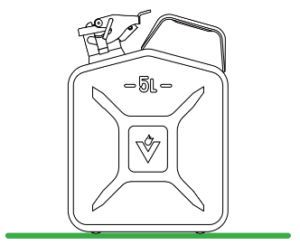 Place the fuel can on a flat, stable surface.
2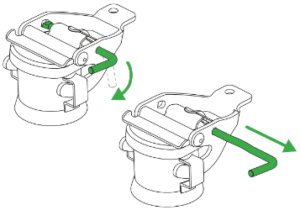 Turn the locking pin and pull it out of the lever as far as it will go.
3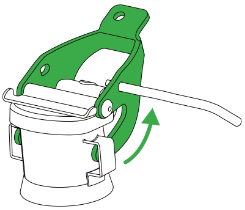 Lift the lever until the arms are fully released from the holder.
4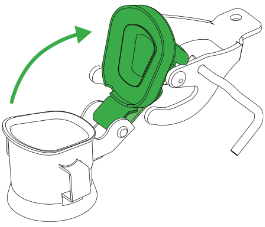 By pulling the lever, lift the lid up to open the neck opening.
5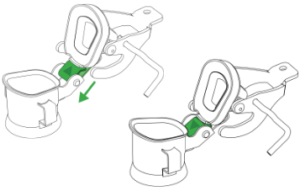 Lock the lid in place by lowering the lid hinge down.
6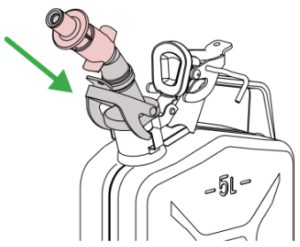 Place the fuel spout so it completely covers the neck opening of the fuel can.
7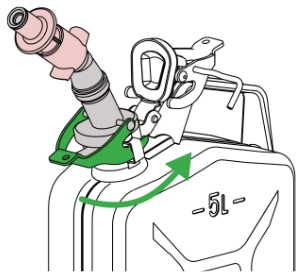 Move the arms of the lever into the cavities of the holder and push the lever of the spout down as far as it will go.
8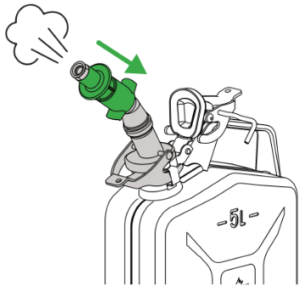 Before filling the fuel, press the tip of the spout to even out the fuel vapour pressure in the fuel can.