VALPRO PRODUCT INSTRUCTION MANUALS
Connecting the "Flexi Spout" to a Progressive line fuel can with screw cap
1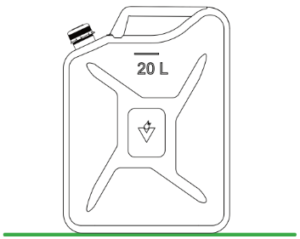 Place the fuel can on a flat, stable surface.
2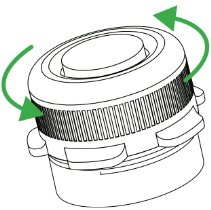 Open the fuel can by screwing the cap counterclockwise.
3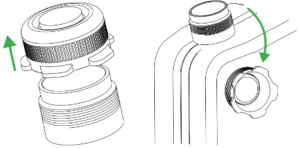 For your convenience, place the removed cap on the fuel can with the help of the incorporated magnet.
4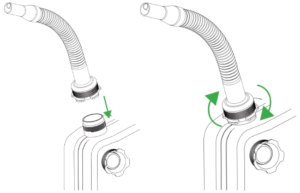 Screw the spout on by turning it clockwise until you feel resistance of the seal. Then turn the spout an additional 1/4 of a turn.